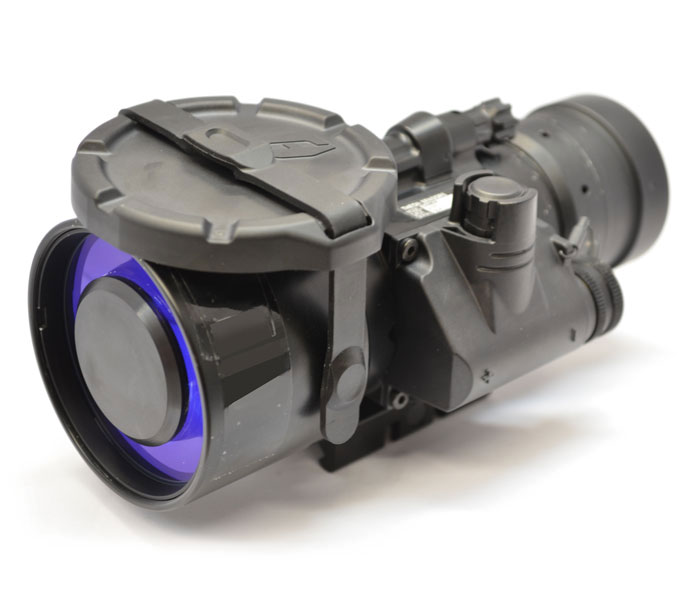 Damon
Damon is a range of adapters for diurnal telescopes. This reliable system is both ergonomic and easy to use.
This system is mounted in front of the lens of the day scope.
Available in LR (Long Range) and MR (Medium Range) variants.
The LR is designed for sniper rifles and support weapons (Minimi, MG3, M2 HB, MK19 etc.)
The MR is designed for platforms such as M16, M4 and AK-47.
Lightweight
No need to boresight.
Manual gain control variant available.
Quick mounting system.